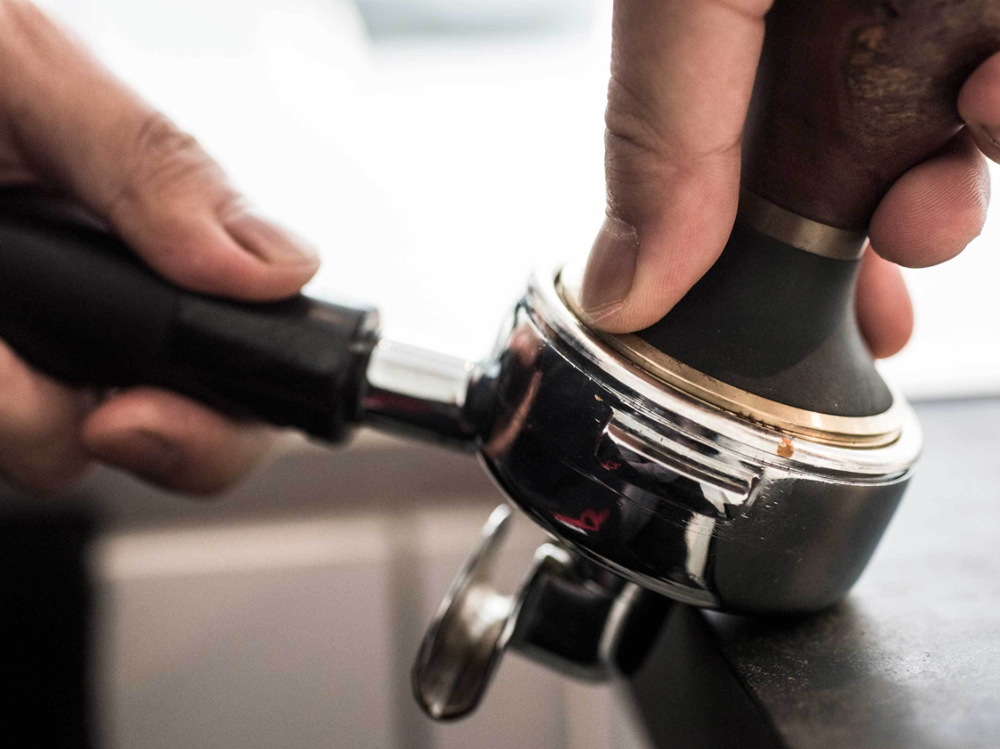 Home Barista Half Day
This is an ideal course if you have a passion for coffee and want to expand your knowledge of the science of extraction. In this 4 hour session you will learn the importance of using a recipe to make espresso, how to understand grinder calibration, and taste your espresso to learn how to best evaluate the characteristics of a well extracted shot.
3 – 6 participants per half day; 
incl. training material
*The participants can bring their own Home-Machine & Grinder*
Halbtageskurs Home Barista 
Der richtige Kurs für Kaffeeeinsteiger und Home Barista, welche die Kernkompetenz um die Kaffeezubereitung (Umgang und Einstellen der Kaffeemühle und Zubereitung eines Espressos und Cappuccinos) lernen wollen. Dabei werden Arbeitsabläufe rund um die Kaffeemaschine optimiert.
3 – 6 Teilnehmer pro Halbtageskurs; inkl. Kursmaterial
Kurssprache: Englisch
*Jeder Teilnehmer kann gerne auch seine eigene Maschine und Mühle an den Kurs mitbringen.*